818-

992

-7997
Design & Construction
Custom Pools & Stunning Waterscapes
Inspiring Outdoor Living Environments
Your Outdoor Paradise begins with McLaughlin Custom Works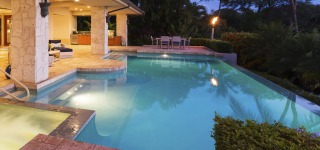 Infinity & Zero-Edge Pools
McLaughlin Custom Works specializes in designing and building stunning, and seemingly endless infinity pools throughout Southern California. We have turned countless cliff-side uneven lots, and back and side yards with sloping terrain into picturesque vistas, enjoyable from a luxurious lounge chair or a drug store raft.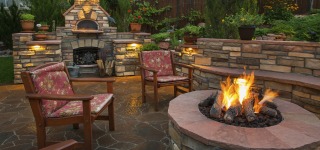 Custom Outdoor Environments
Fireplaces, Kitchens, Waterfalls, Fire pits: If you can dream it, we can create it. McLaughlin Custom Works has been creating one-of-a-kind outdoor living areas throughout Southern California. From spectacular swimming pools, to custom waterscapes, and lavish living, cooking, and dining areas, McLaughlin Custom Works is a full service, custom pool and backyard designer and builder.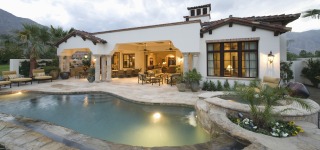 Waterscape Wonderlands
Regardless of the angle, slope or terrain, if there is a custom waterscape in your mind's eye, we will bring your ideas you've been dreaming of to life. McLaughlin Custom Works' custom pool designers, and pool building specialists will expertly create the contemporary pool, complete with clean lines, (and/or creative angles) that you've been dreaming of.